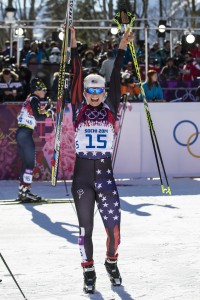 Minnesota's own Jessie Diggins started skiing, while on her father's back in a backpack. The Diggins family has had a passion for cross country skiing most of their lives.
Jessie started out in the Minnesota Youth Ski League, then progressed to cross country ski for the Stillwater High School team. Soon after, Jessie made the US Winter Olympic Nordic Ski Team.
We congratulate Jessie on her fabulous accomplishments, of which some are listed below:
2013 World Champion
2015 Worlds Silver Medalist
Three-time Minnesota High School state champion
Nine Junior ski titles
You can follow any responses to this entry through the RSS 2.0 feed. Both comments and pings are currently closed.